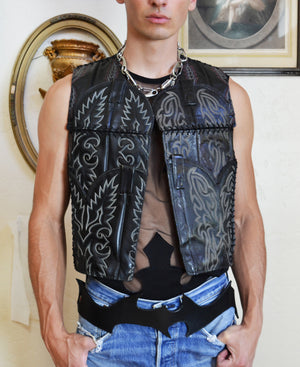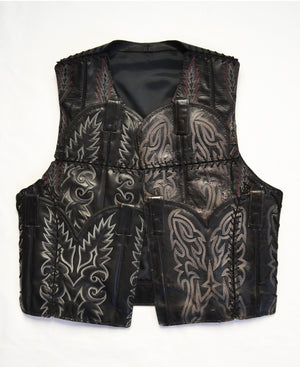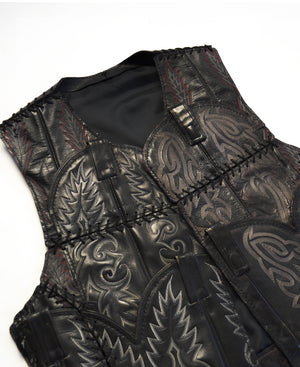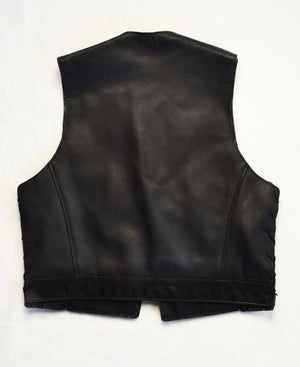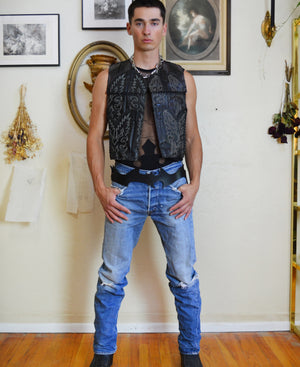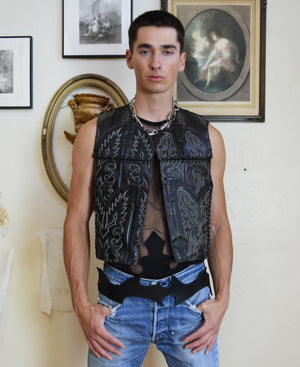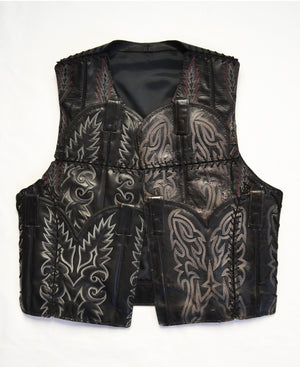 Ricky x Saylor Rott Cowboy Boot Vest
This item is made-to-order in our Colorado studio.  Please allow 2-4 weeks for production and shipping.
Genuine leather vest made from hand-stitched recycled cowboy boots.
Fully lined.
Due to the recycled nature of the boots, embroidered designs and leather finishes will vary. If you have and specific requests, please email taylorross@rickyjeans.com to provide details.
Leather work by Saylor Rott @saylor.rott